From 2010 to 2016, the members of L'Eighties Nite turned their love of '80s hits and commitment to high-energy, great-sounding music into the ultimate '80s party experience!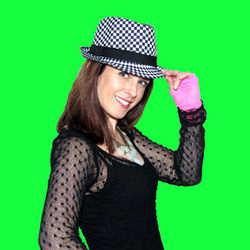 Jennifer Rhafir
Lead Vocals

A true showbiz kid, Jenn grew up in Hollywood and trained with some of the top vocal and acting coaches in Los Angeles. After moving to Portland, she worked in musical theater before joining L'Eighties Nite.
---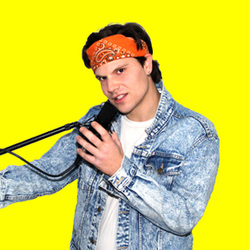 Dusty Richards
Lead Vocals, Guitar and Bass

Multitalented Dusty was an award-winning musician and performer by high school, and studied at the Conservatory of Recording Arts & Sciences in Phoenix. Dusty has sung and played with a wide variety of original artists, and has toured nationally. He's also written and produced music for film and TV, and teaches private music lessons.
---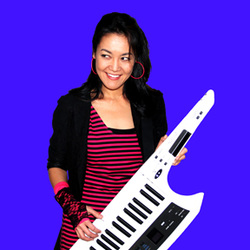 Mina
Keys and Vocals

A classically trained pianist since early childhood, Mina has had a passion for the keyboard- and synth-driven pop hits of the '80s since first hearing them in her native Japan. In addition to being co-founder of L'Eighties Nite, she's one of the most in-demand keyboard players in the region.
---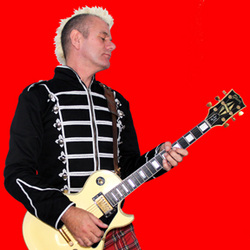 David McSwiggan
Guitar and Vocals

A native of Scotland, David spent decades playing the clubs and pubs of Glasgow and Dublin before moving to the States and joining L'Eighties Nite.
---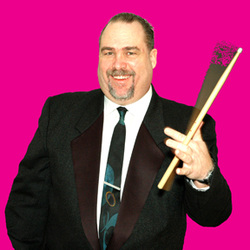 Rich Lantz
Drums

Rich is a veteran of the music scenes of Portland, Salem, and his native Southern California, and has played with an extensive list of each area's premier cover and show bands. Blessed with an encyclopedic knowledge of songs and an unfailing sense of rhythm, he is the powerful engine behind the driving beats of L'Eighties Nite.
---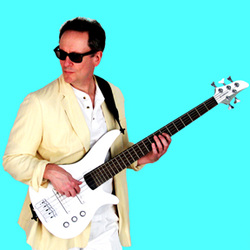 John LaFountain
Bass, Vocals, Management

John grew up playing drums on the Jersey Shore before moving to Austin and immersing himself in the "Live Music Capitol of the World." After gigs with a classic rock band and a party band, he started L'Eighties Nite to satisfy his jones for playing the great pop, dance and rock hits of the '80s.

---